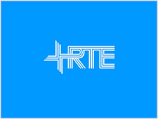 Dear members
After a singularly memorable year during which an AGM was not possible I wanted to avail of this opportunity to keep you all up to date.
The refusal of the Government to sanction our application for a 1% pension increase after so many years was utterly unreasonable and devoid of any financial logic. Happily, our Trustee Board, chaired by Conor Hayes took the initiative in deciding to stop further Noonan levy deductions from our pensions.
There is now further good news. Conor Hayes has got approval from the Trustees to make a very strong case for a 2% increase in January. As always this is subject to Government approval and they have been notoriously laggardly in making decisions in the past.
I thought it would be useful to use this opportunity to ask Eugene Murray to write a note to you.
Members Update on RTE Defined Benefit Pension Scheme.
In spite of market turbulence due to Covid 19 the assets of the RTE scheme held up very well during the initial market downturn. The scheme is in surplus after a provision of over €200m. set aside for future increases in pensions. Following the disappointing refusal of Government to grant a mere 1% increase last year the Trustee Chairman, Conor Hayes has written a robust evidence based submission to Government, on behalf of the Trustees, seeking a 2% increase from January 1st 2021. This application is accompanied by a detailed supporting analysis by the Scheme Actuary .
There is a historic commitment by RTE to align increases in pensions with increases in pay and pensions in the public sector. This commitment is contained in the scheme's Explanatory Booklets and in correspondence to retiring members. In the 33 years between 1975 and 2008, pensioners always received public pay increases. In the eight years between 2000 and 2008 there were 16 awards under "national wage agreements" averaging 3% each, all of which were awarded to RTE pensioners. There have been no increases in public pay since 2008 until a 2% increase last October ( following the restoration of previous cuts). So a failure to grant an increase on this occasion would be a serious breach of historic precedent and deserves a robust campaign to ensure that entitlements are preserved. Members should email their public representatives on the issue.
Finally the "risk" element off the scheme's assets has improved dramatically. Since 2004 investment in equities have reduced from 72% to 32% of scheme assets while Bonds/Cash have increased from 18% to 47.5% of assets currently. The value of the scheme assets fell from €1,072m. in 2007 to €734 in 2010, following the financial crisis stock market crash. Today the scheme assets have recovered to €1048m having paid our over €40m in pension payments annually in recent years. Keeping an ongoing eye on the risk profile of the scheme is very important given that almost all scheme members are retired and there are no significant employer/ employee annual contributions. Eugene M.
Thanks to Eugene for that update. I am enclosing Conor Hayes letter to the Department. It will, I think, impress you with its robust logic and the simple justice of the argument. Can I ask you all please to contact as many TDs as possible to emphasise the importance of this matter. The Government previously referred our application to NewERA. (On request by a Government Minister, NewERA also provides financial and commercial advisory services in relation to other State bodies or assets. It is a branch of the National Treasury Management Agency). They took approximately 2 years to say NO to the previous application. Given our age profile, this leisurely approach to such an important issue was quite simply outrageous. We elect Governments to govern – not NewERA.
We have been busy, if somewhat invisible, with other matters. The crucial matter of lack of representation of retired workers from important state institutions such as the Pensions Authority is of continuing concern. In effect, once a person retires, they become invisible to the state in many important ways. The one political party to respond to our (the joint Semi State Retired Staff Association) representations has been Brid Smith's People before Profit. The proposed amendment is worded thus:
An Act to amend and extend certain rights and protections of retired persons and certain representative associations in relation to industrial relations and trade disputes and for that purpose to amend the Trade Union Acts 1871 to 1990 and the Industrial Relations Acts 1946 to 2019, to make provision for enhanced representation of retired workers in relation to the administration of certain pension schemes, to amend the Pensions Act 1990 and to provide for related matters.
Again we ask for your support when this Amendment reaches the Dail
Finally, on my own behalf, and on behalf of your committee may I wish you all the best possible Christmas and happiest of New Years while not forgetting the long list of friends and colleagues who died in the past twelve months. Our thoughts are with their families.
Tony O'Connor
Chair
Dec 11 2020
Click this link for Conor Hayes letter